10 Waterfront Restaurants in East Tennessee
I'm dedicated to keeping it local!
You don't have to drive to Knoxville to enjoy waterfront restaurants. We're lucky to have fabulous lakefront options on both Cherokee and Douglas Lakes. Not only amazing food but the WOW views will make the experience even more special. Cheers to lakefront living and summer dining!
Follow me on Instagram for more helpful tips: @TNRealEstateGal Looking to make a move? Email me here
1. Cook's Boathouse, Bean Station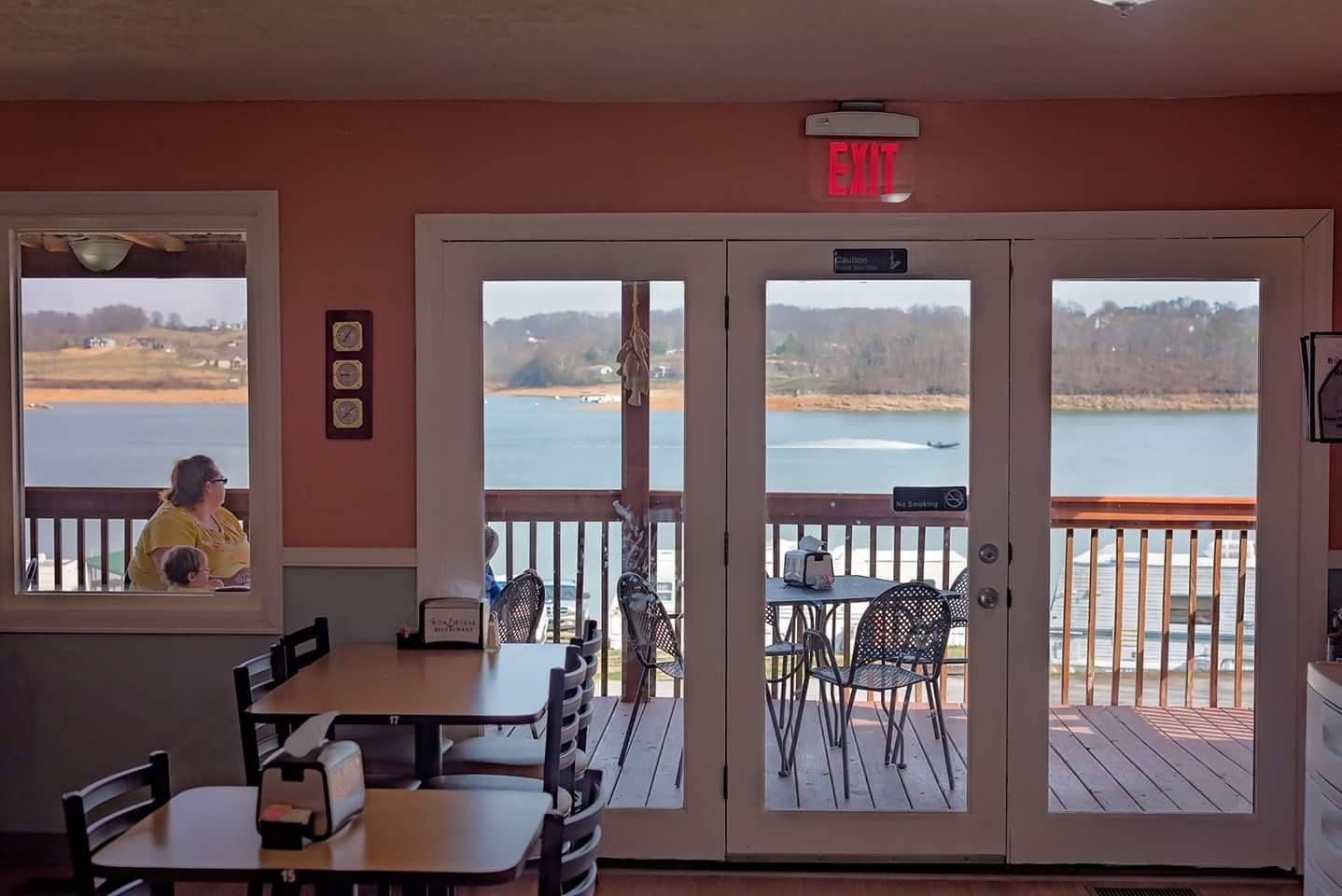 Local family style restaurant serving a variety of home cooked meals & homemade desserts overlooking beautiful Cherokee Lake.
Address: 410 Highway 25E, Bean Station TN 37708
Phone: 865-935-0395 (Call in orders from your boat for pick up)
2. Mason Jar Grill, Rutledge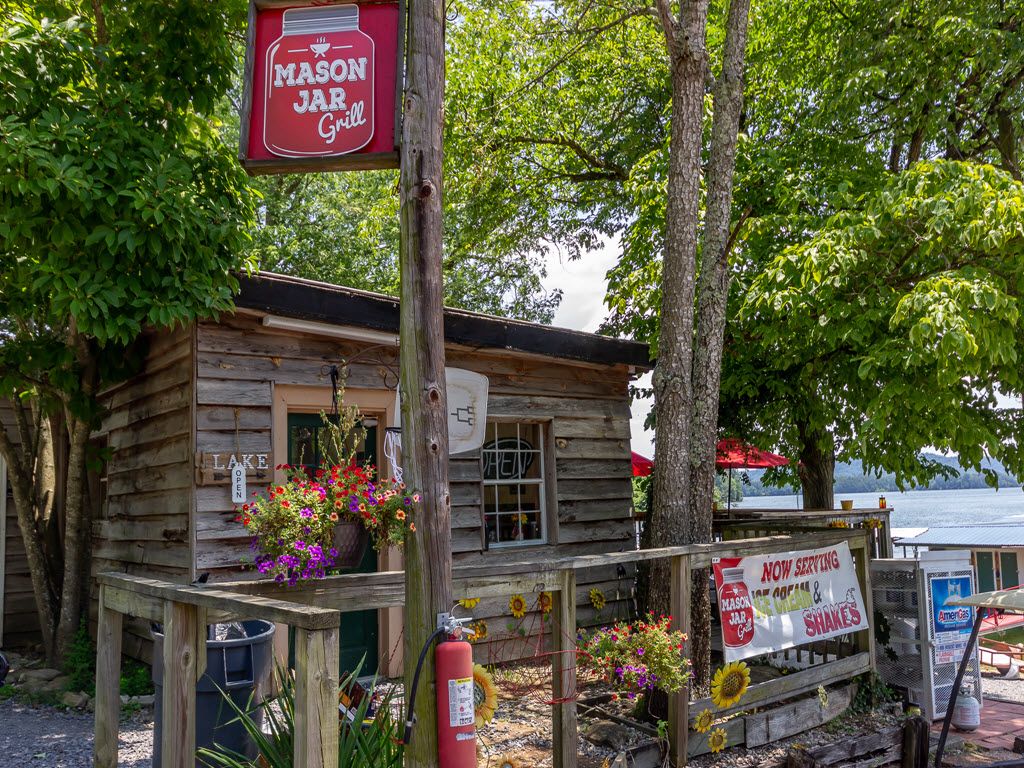 Family owned restaurant with southern favorites, such as fried green tomatoes. Located in CardNal Cove Campground. Dock area to pull up by boat.

Address: 1025 CardNal Cove Rd, Rutledge TN 37861
Phone: 865-345-1180
3. Dockside Grill, Bean Station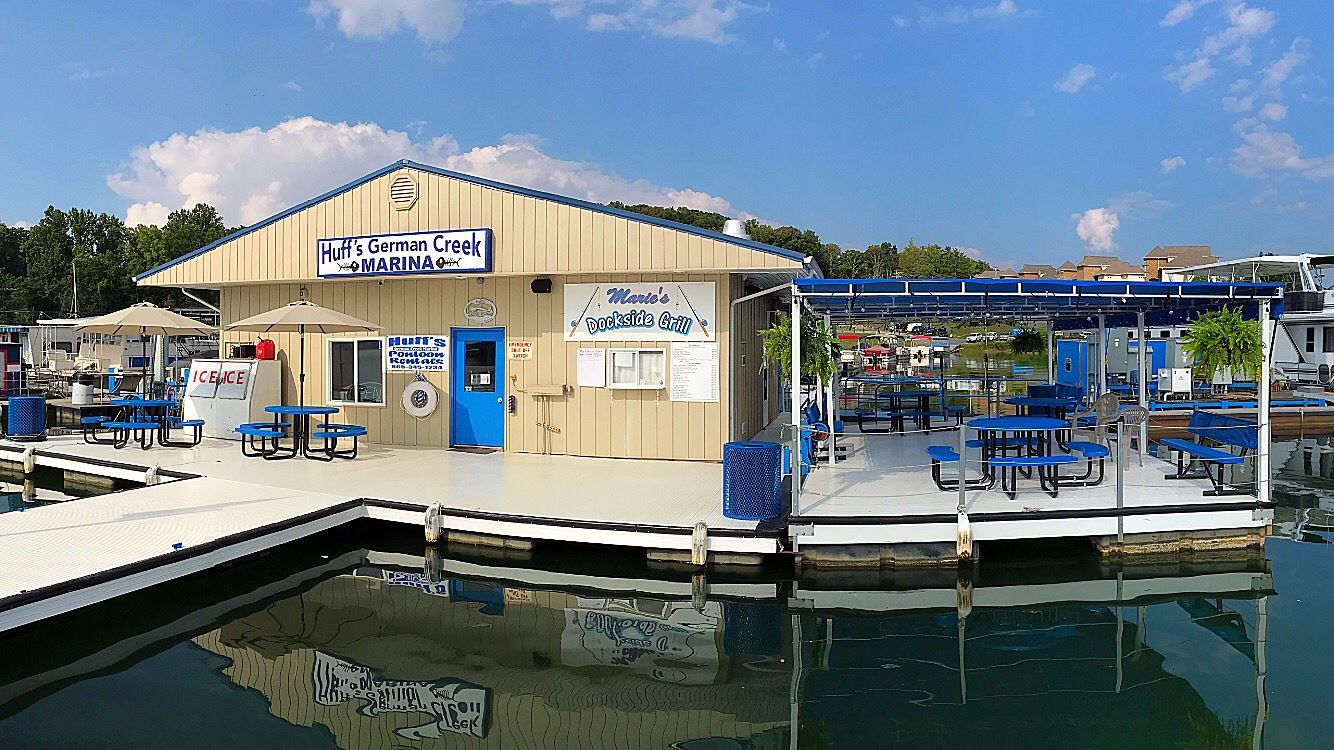 Located at Huff's German Creek Marina in Bean Station, Marie's Dockside Grill has a variety of options for breakfast, lunch and dinner.
Address: 120 Muskogee Ln, Bean Station, TN 37708
Phone: 865-345-1234
4. Off The Hook, Jefferson City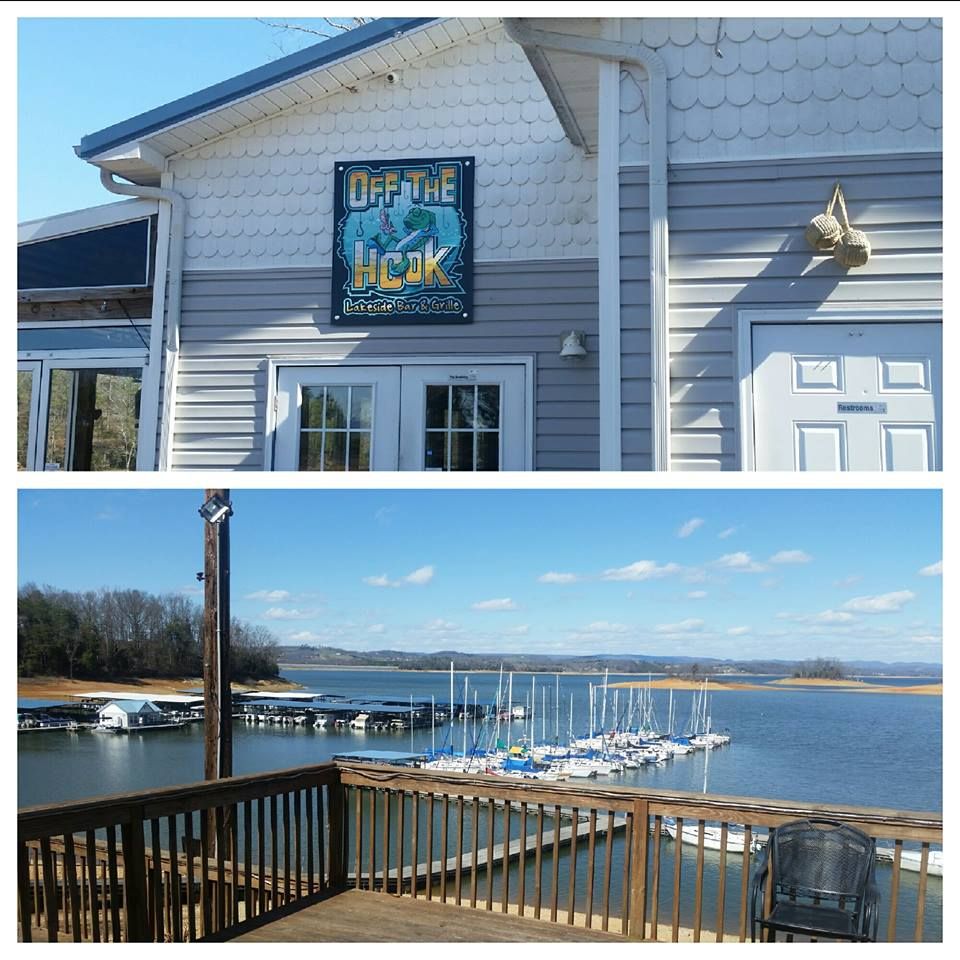 Premier Lakeside restaurant (located near Black Oak Marina). Famous for their casual atmosphere, burgers, and tacos.
Address: 2513 Black Oak Rd, Jefferson City, TN 37760
Phone: 865-375-7075
5. Angelo's At The Point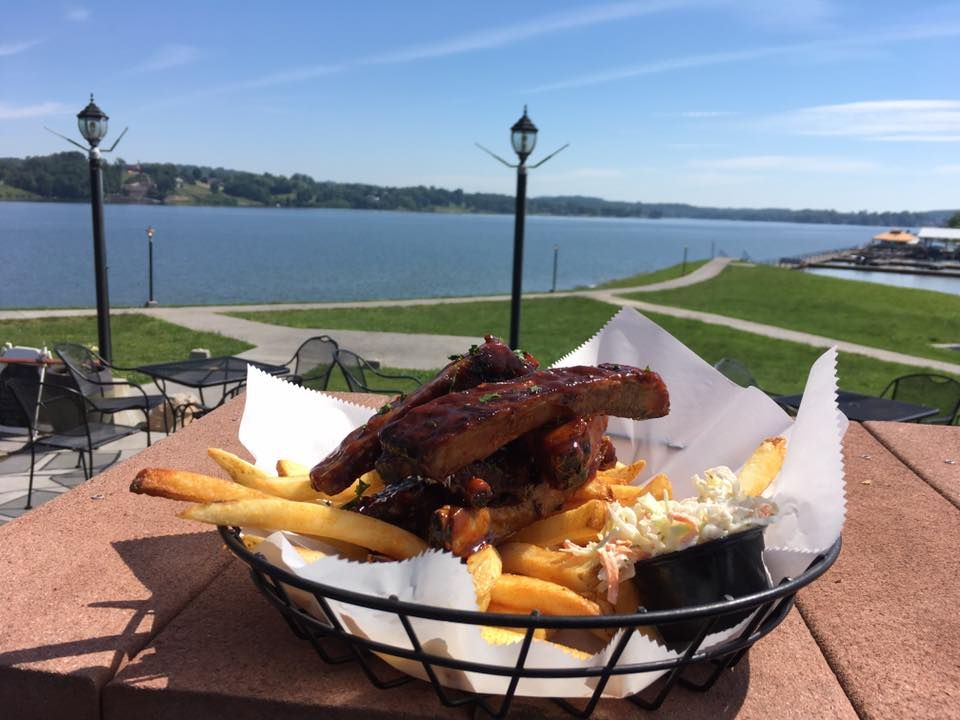 Hand cut steaks from USDA Choice or higher-aged beef. Fresh fish and home made desserts. Enjoy while looking out over the main channel of Douglas Lake.
Address: 122 Boat Dock Drive, Dandridge, TN 37725
Phone: 865-344-7200
6. Cowboy's On the Water, Dandridge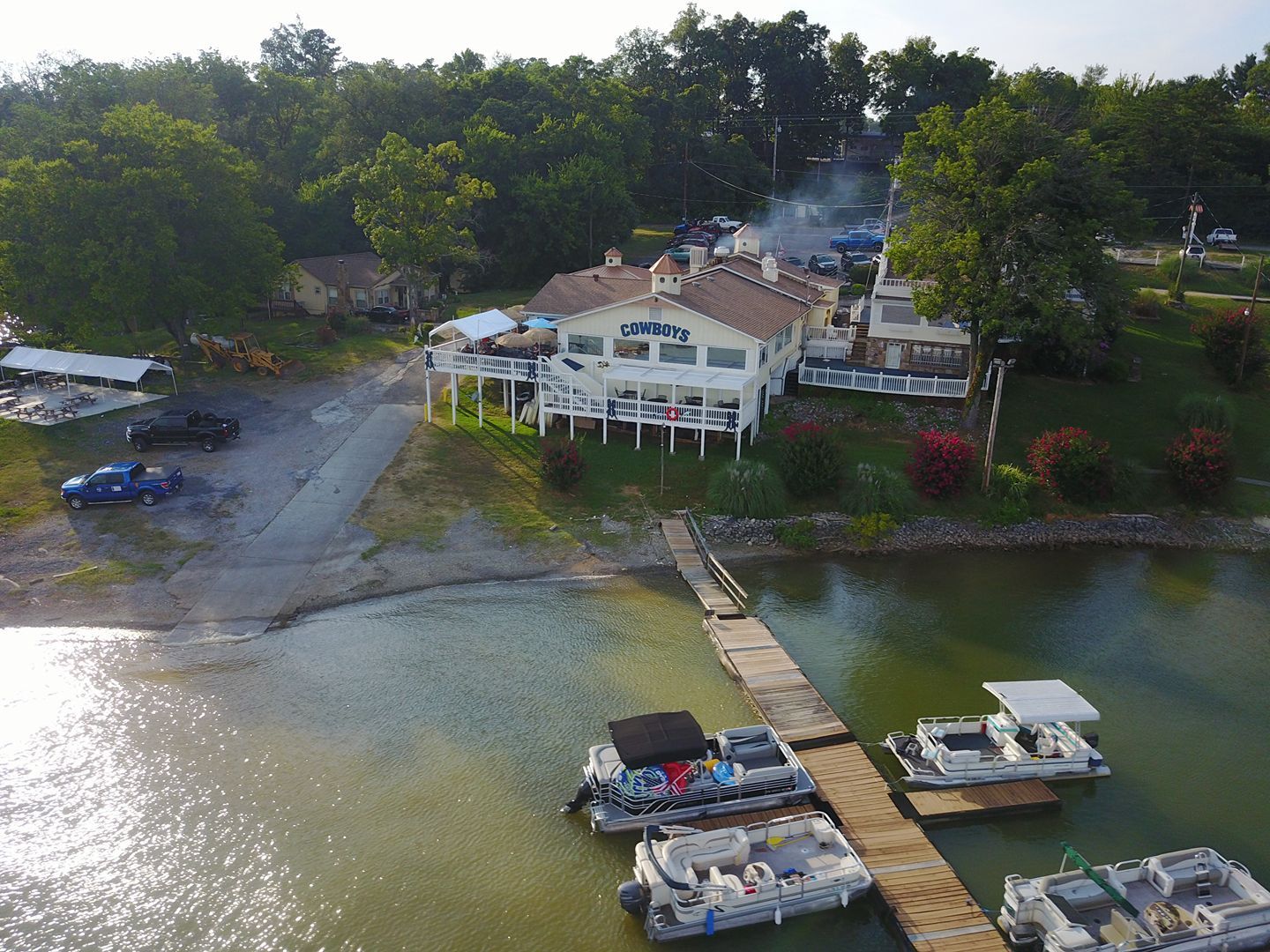 Family friendly restaurant with magnificent views of Douglas Lake. Two tiered patio or dine inside.
Address: 1435 TN-139, Dandridge, TN 37725
Phone: 865-397-2529
7. The Grill at Fall Creek, Russellville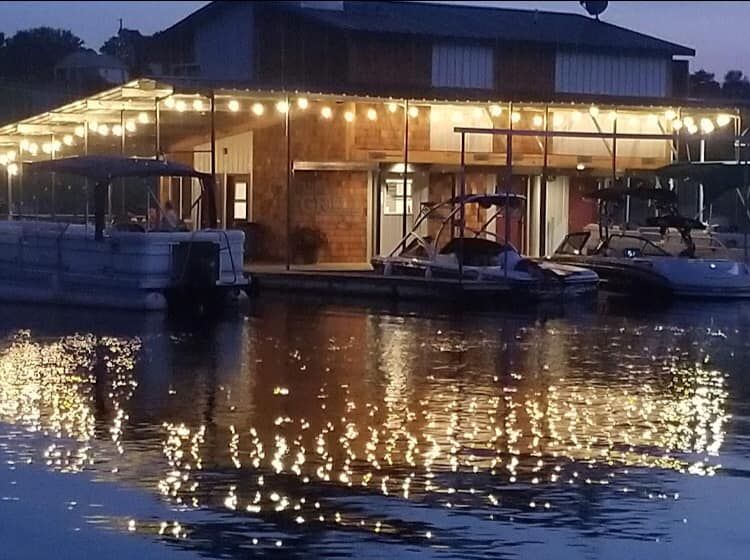 Located on a floating dock at Fall Creek Marina and Campground. Features 100% Angus 1/2 lb. hamburger and ice cold beer. Open Memorial Day through Labor Day on weekends.

Address: 5656 Fall Creek Dock Rd, Russellville, TN 37860
Phone: 423-581-4701
8. Dock and Dive, Bean Station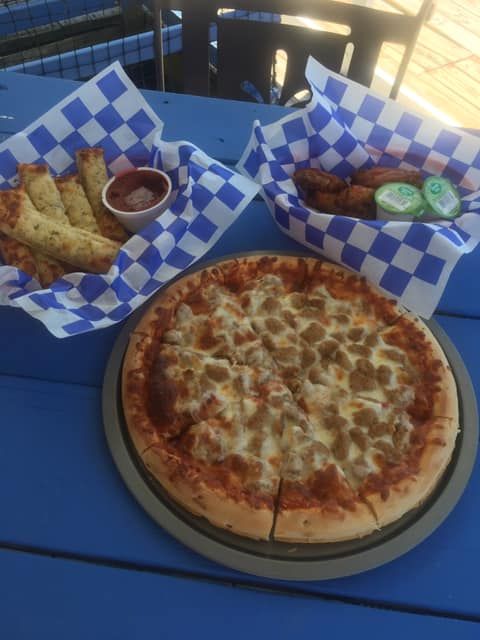 Located at Lakeside Marina, the Dock and Dive eatery provides a festive atmosphere on Cherokee Lake. Menu items include shrimp tacos, fried bologna sandwiches, and grilled PB&J's!
Address: 110 Bluff Village Rd, Bean Station, TN 37708
Phone: 865-993-5798
9. Baneberry's Bar & Grill, Baneberry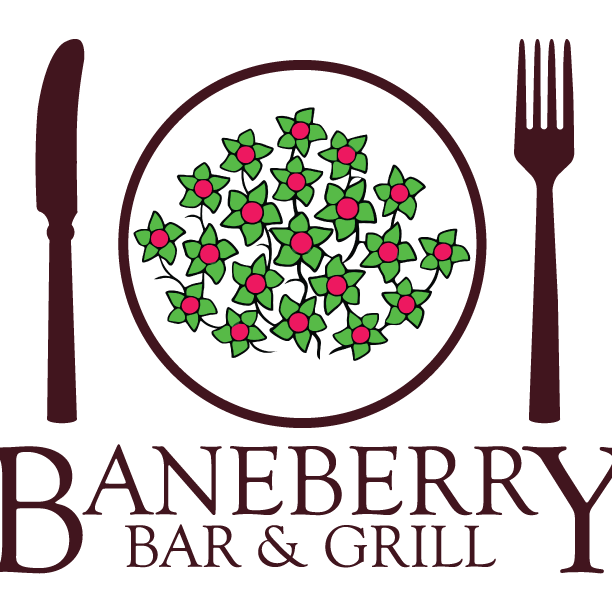 The Baneberry Bar & Grill is a cozy clubhouse restaurant with country decor and charm. Full service bar offering beer, wine and food.
Address: 704 Harrison Ferry Rd, Baneberry, TN 37890
Phone: 865-674-2500
10. River Place on the Clinch, Kyles Ford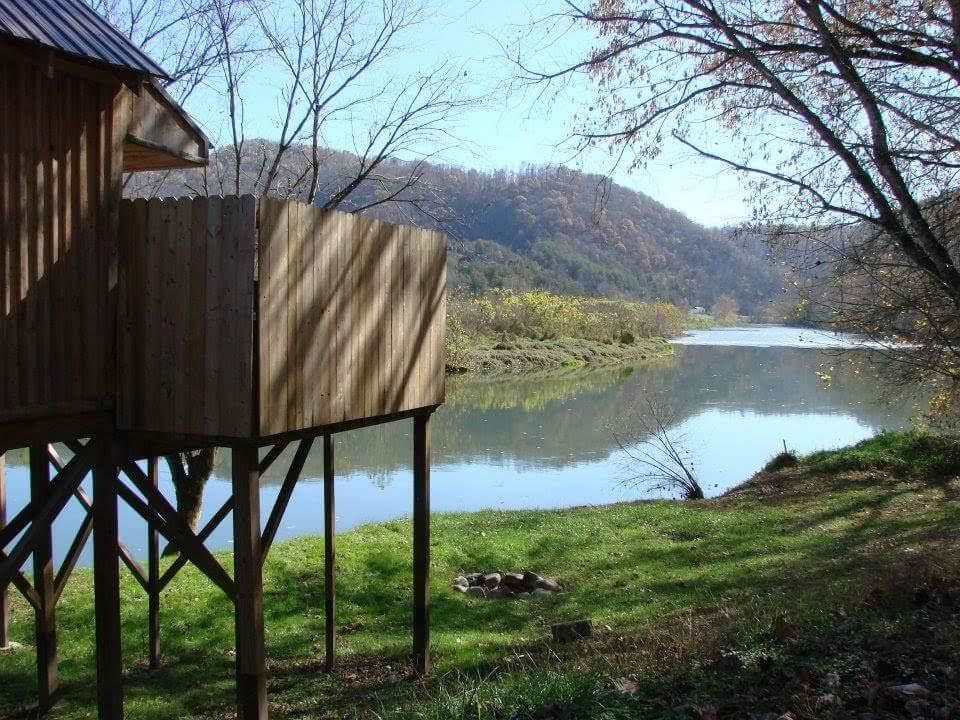 While this restaurant isn't located on Cherokee or Douglas Lake, a list of waterfront restaurants in East Tennessee would be incomplete without the River Place on the Clinch River. Enjoy live entertainment, rent a canoe or kayak, and sample some delicious food!

Address: 2788 Highway 70, Kyles Ford, TN 37765
Phone: 423-733-4400
Bonus: Amis Mill Eatery, Rogersville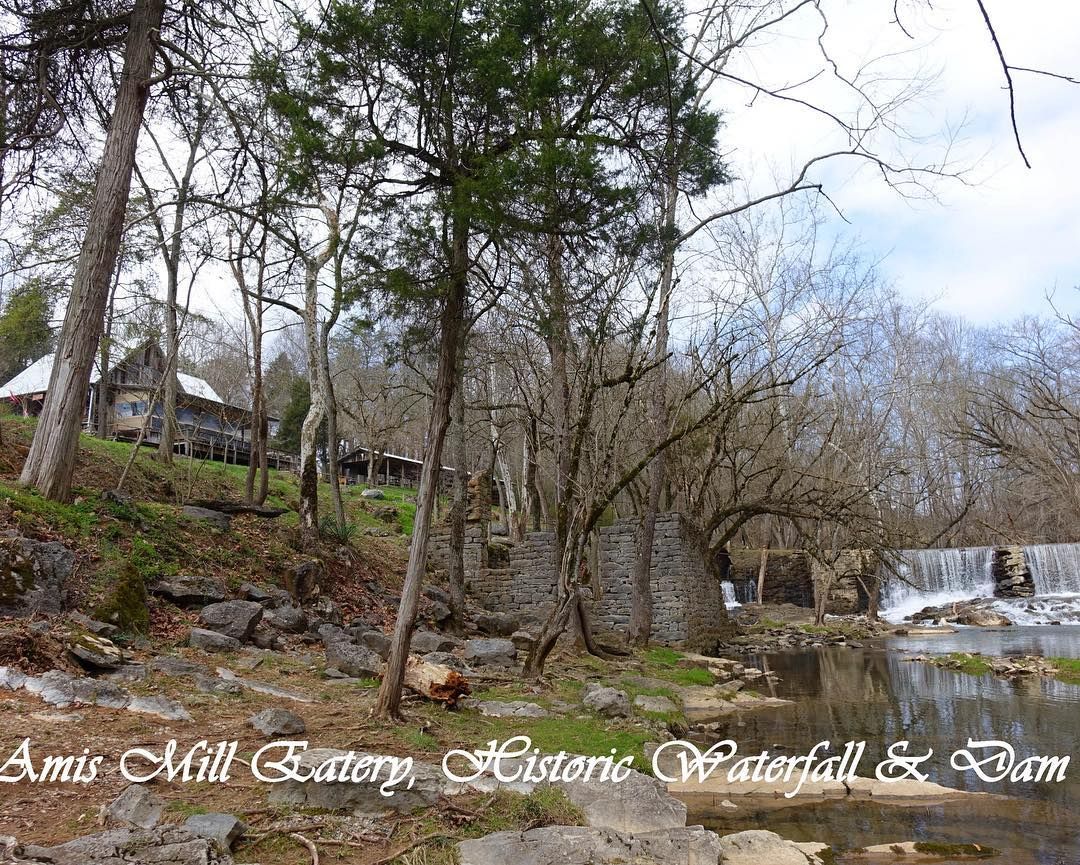 Amis Mill Eatery or "The Mill" as it is known regionally is the most unique and historical restaurant in East Tennessee. Sit on the deck overlooking a waterfall while dining on smoked Prime Rib, Fresh Seafood, Huge Burgers, Cajun Cuisine and Homemade Desserts.
Address: 127 W Bear Hollow Road, Rogersville, TN 37857
Phone: 423-272-7040
Let's Keep In Touch
Subscribe to get updated on the most recent information from TNRealEstateGal
I agree to be contacted by TNRealEstateGal via call, email, and text. To opt-out, you can reply 'STOP' at any time or click the unsubscribe link in the emails. Message and data rates may apply.
We respect your inbox. We only send interesting and relevant emails.