Hamblen County Market Update December 2019
Hamblen County is a Seller's Market!
December 2019 stats show us that Hamblen County is STILL a strong seller's market for all price ranges under $500,000. The graphic gives a break down of active, pending, and sold homes in December 2019. Homes in the $125,000 - $175,000 price range, as well as those in the $225,000-$275,000 range, have less than a 1 month supply of inventory! This indicates a strong seller's market. What does that mean for you? If you have been thinking of selling but wanted to wait until spring, DON'T WAIT! NOW is the time to get your home listed. There is a lot less competition and demand is strong.
Have you thought about selling but not sure what your home is worth in today's market? I will be happy to provide you with a no obligation Comparative Market Analysis. This is NOT an automated valuation but an honest pricing opinion created by a real live person, ME!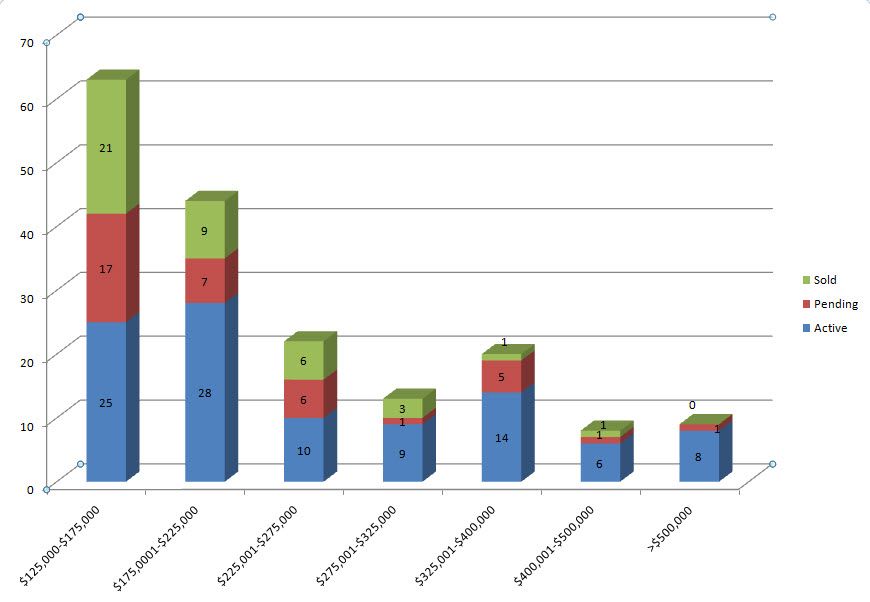 Hamblen County Sold Map for December 2019
The interactive map below shows the 54 homes sold in Hamblen County for December 2019. Click on the home icon to see the address, list price, sold price, and other details about the home.
What My Clients Say About Working with Me
Extremely professional
Extremely professional and a great communicator! She had great professional photos taken and checked on the property in my absence. Helped me get the property ready initially for showing with cleaning help and staging.
I hired Amy and was glad I did!
I hired Amy to sell my home with property in East Tennessee and was glad I did. Amy is easy to work with and very knowledgeable about the area. She worked hard to market my property and get it sold. I am very thankful for Amy.
We were not disappointed.
Amy was recommended to us and we were not disappointed. She helped us get a quick and painless closing. Would highly recommend. I was always informed of what was going on. Amy was very responsive and led me through the process.